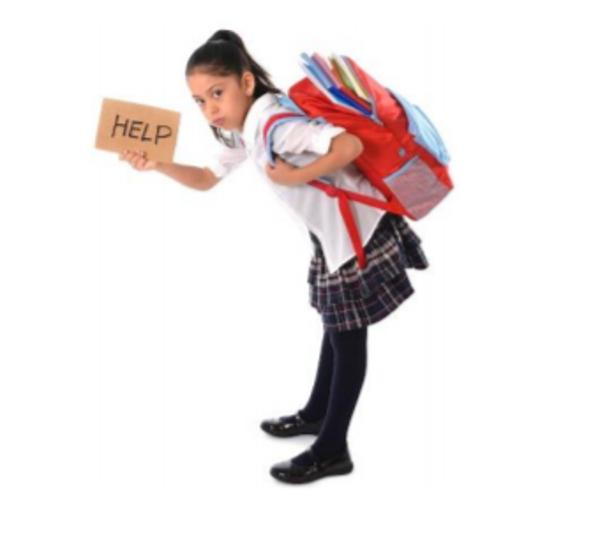 It's that time of year again! Kids all over are packing up their bikes and picking up their backpacks and off to another year of school. At Gucciardo Specific Chiropractic and Natural Health Center, we are committed to providing you with helpful tips and proper ways for your child to wear a backpack to keep their spine healthy for the upcoming school year.

Have you ever considered the amount of weight put on a child's spine over weeks, months, and years of carrying a backpack? Let's just says it's a significant load! Overtime it can take a toll on a child's spine and nerve system which can influence their overall health.

There has been an increasing number of children with complaints of muscle soreness, neck, back, shoulder, and knee pain associated with backpacks that are either too heavy to carry or are being carried and worn incorrectly. Heavy backpacks can create spinal misalignments with forward head posture that can affect a child's physiological health from breathing, heart rate, hormone production, and brain health. It can even have an impact on a child's feelings of stress, mood, memory, and behavior. It has also been shown that the spinal misalignments created by backpack stress can lead to additional health problems including weak immune systems, headaches, migraines, allergies, asthma, fatigue, and acid reflux. This is why it is so important for parents to have their child's spine and nerve system checked.

Here at Gucciardo Specific Chiropractic and Natural Health Center, we welcome you to bring your child to our office for a Complementary Upper Cervical Chiropractic Evaluation to get their spine health checked for proper alignment by Dr. Gucciardo. The first step to getting a handle on this problem is to take a posture analysis to determine what changes, if any are occurring from your child wearing his or her backpack. Following this analysis, Dr. Gucciardo can then plan the best course of action for your child! Let's do everything possible to get your child's spine and nerve system healthy for the upcoming school year.

Thank you for reading our newsletter, if you have any questions and would like to schedule an appointment for your child please call our office today at 718.845.2323.

Dr. Gucciardo's Tips for Back to School Backpack Safety: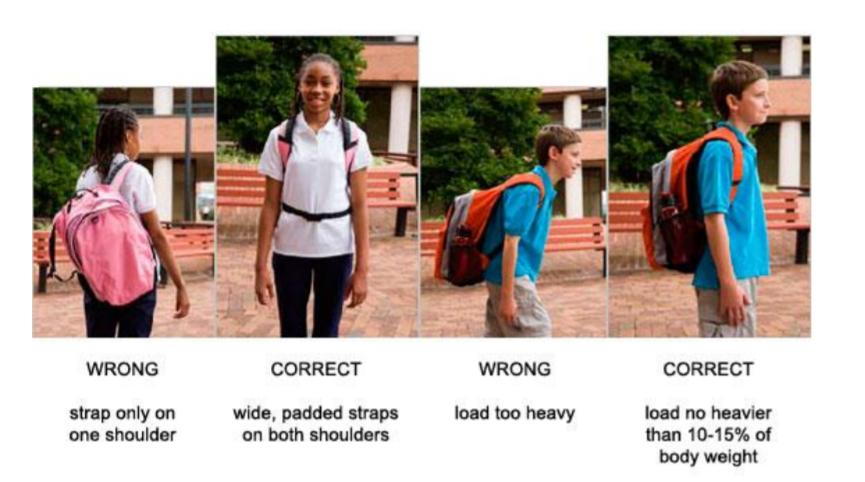 1. Choose a backpack with 2 straps or on wheels – Avoid buying a one-strap bag that drapes over the shoulder because it can add more weight on one shoulder causing the body to tilt changing the proper posture of the spine. Make sure the backpack has wide padded shoulder straps that should not be tight because this may lead to possible nerve damage.

2. Adjust the straps properly – You can adjust the straps of the backpack so that the bottom of the backpack is slightly above the child's belt line. When the backpack is below the belt line the child tends to pull their head and shoulder forward to hold the backpack up. This can cause stress and nerve interference in the neck which may lead to subluxations, pain, tightness, stiffness, and even throbbing headaches.

3. Use the correct weight of the backpack – When loading the child's backpack, make sure the weight of the backpack is no more than 10-15% of the child's weight. For example, if the child weighs 60 lbs. their backpack should never weigh more than 6-10 lbs.

4. Load the backpack correctly – When loading the back pack, place the largest and heaviest books first, then stack the smaller and lighter ones on top to help balance.

5. Use the "Belt" strap – Most of the two straps bags come with a strap that buckles around the waist. It is best if the child uses it because it will make the backpack stronger, supportive, and comfortable.